Next ship date: Mid March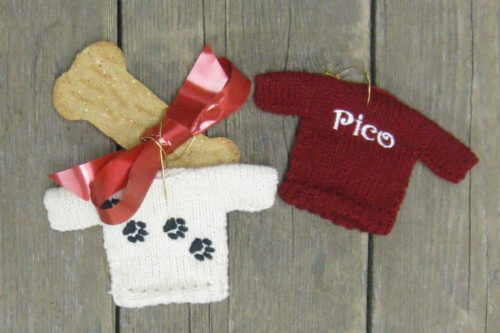 How about a sweater ornament for your pet?
Hey, they like Christmas, too!
$19.00 each
Paw prints on one side and your pet's name on the other. Comes with a stretchy gold loop for hanging.


Embroidery color is white on Cranberry or Kelly ornaments
and Kelly on white ornaments.
(Click here for  16″ and 22″ Christmas pet stockings!)
Choose the ornament color: