Vermont-Made Wool Knit
Personalized Christmas Stockings from

Specialties in Wool
Snag proof so small and pokey things don't get caught on the way in or the way out.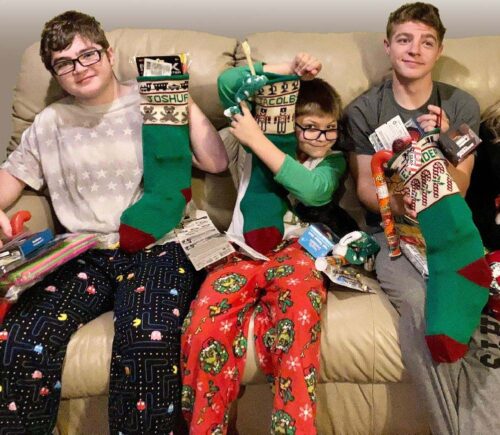 We're waiting for the next shipment of wool.
Knitting will start again in March.
And as prices on everthing have gone up (including wool!), prepare for a price increase March 15.
We appreciate your patience!
But order now.  There's plenty of time before Christmas!
Plus ornaments!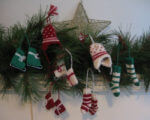 Check out our personalized sweater and stocking ornaments!
Celebrate birthdays, weddings, anniversaries, graduations and other events on your Christmas tree!
Since 1980 we've enjoyed knitting stockings for families who delight in the magic of Christmas stocking tradition.
A "cottage industry," we each work from our own home in Vermont to carefully knit each heirloom quality stocking which is designed to be used and loved year after year for a lifetime and more. Customers tell us that their beloved Christmas stocking looks as good this year as it did when they bought it back in the 80's.