Nordic Stockings are NOT AVAILBLE for Christmas 2022 delivery
It's not the end of Nordics but in the transition to new ownership of SpecilatiesinWool these are being put on hold.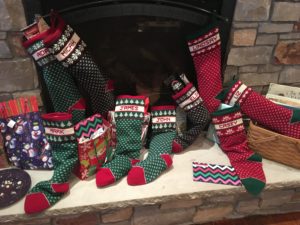 1. Select the perfect stocking design
Nordic-style Christmas stockings are hemmed through the borders to prevent snags.
Click on the stocking to see that design in all our color choices.
Click on the circle to select the perfect stocking design for your gift.