Have a pet?
It's gotta have a stocking!
Dogs and cats love the treasures you hide in their stocking!
Get a special stocking just for Fluffy and a "fluffy" ornament for the Christmas tree.
Personalized in English or in "pet-speak."  That's WOOF or MEOW, if you didn't know.
Stockings are hemmed through the borders to prevent snags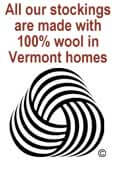 … except from excited pets!
Click here to order the sweater-shaped pet ornaments!
16″ long | $55.50 each
22″ long | $63. each
Curious about the difference in the sizes?
Click on the stockings below for a larger view
Click on the circle to select the perfect stocking design for your gift.

1. Select the stocking in the table below